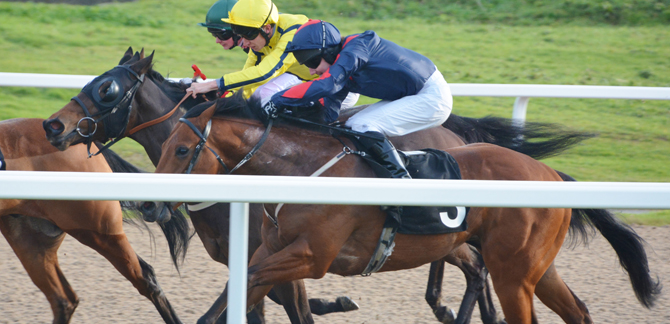 Testimonials
"I was approached by Stormchase to try their riding gloves for race riding. This winter I have ridden in them on the all weather tracks and they have proved  an excellent product, comfortable, slip proof and durable. I am happy to recommend them to anyone who is looking for a top quality brand".
Tom Queally – Renowned top flat jockey, most famous for riding the unbeaten Frankel
"I am so happy with my black Stormchase gloves. I ride a lot of horses per day and find them very durable and comfortable with a great fit and the smart white dressage gloves have the same qualities and are perfect for competition. Please see my photograph of me wearing my white dressage gloves, competing at the British Dressage National Championships at Stoneleigh 2015, in the Gallery".
Tom Goode – British Dressage Rider
"I love my wrist warmers. I wore them skiing in sub-zero temps and they were fab!

I wear them hunting all the time and cold hands are now a thing of the past. Thank you Stormchase".
Jacqui Freyne, Ireland
"They really do work! Competing in a club competition in the winter, cold hands were a real problem before we discovered Stormchase. Now, having warm hands with this excellent product means although we might not win we can no longer complain about our cold hands".
Ann, Murial and Carolyn, Stocksfield Golf Club, Northumberland
"Last year Jacqui gave me and our two boys some Stormchase wrist/hand warmers as part of our Christmas present.

As they are made from Lycra they are wind/water resistant, comfortable,  extremely warm and gloves go over  the top of them easily without being bulky.

I highly recommend them to anyone who suffers with cold hands and needs that extra warmth when outside."
Jonjo O'Neill – Racehorse Trainer
"Just come back from a great week snowboarding made even better by my Stormchase wrist warmers. Friends were complaining about snow down their sleeves but no such problem for me. Kept my wrists and arms toasty warm whilst very breathable on my hands. 5* product."
Alex Kingdom 
"I hope you don't mind me emailing you but I was introduced to your products by Sarah Hawkins and I think they are brilliant.
"The wrist warmers have been amazing. I have a issue with my wrist and since I have been using the wrist warmers they have given me warmth but support – The Nuffield Hospital, Orthopedic surgeon  is very impressed.
"I have also got a pair of your gloves which although I never used to wear gloves, even in the depths of winter unless I was competing are fantastic. I can't wait to get some of the white gloves and have also seen you are doing coloured versions.
 
"I absolutely love my black gloves, they are so comfy and never slip. Despite not being a big gloves fan I now wear them all the time."
Kellie Aldridge – The Traditional Gypsy Cob
"I never wear gloves so when I was approached to try the outerwear Stormchase warmers I was reluctant, however whilst working outdoors breaking in yearlings my hands were beginning to feel numb so I thought I'd try them. I was pleasantly surprised how quickly my hands warmed; they even gave me better grip on the reins. Now I won't be parted from them and recommend them highly because they really do work."
David Eustace – Assistant Trainer to Roger Varian
"I rode out in the Stormchase outerwear wrist warmers in the winter months last year and as they worked so well I used them to race-ride in too. I highly recommend and think they'll catch on with other jockeys. They're certainly a part of my racing attire."
Ryan Moore – Champion Flat Jockey 2006, 2008 and 2009 and "The Best Jockey in the World" as quoted by the BBC after his 2014 win in the Emirates Melbourne Cup
"I have long arms and all my jackets, especially when riding, leave a gap between my wrist and forearm for the cold to attack. Last winter it was suggested that I try a pair of Stormchase outerwear wrist warmers to combat this problem.

Instantly I was impressed. The fabric around the hand is very flexible and soft and the fabric from the top of the hand which goes up the arm has a micro fleece backing.

I first wore the warmers on a cold, wet day and despite my jacket sleeve riding up I no longer had a gap and my hands were warm and dry."
Pauline Ricketts – UK CC Level 3 Coach
"Thank you for sending me a pair of the Stormchase wrist warmers which I have now ridden in, taught in and used on the yard. I LOVE them! They're one of those products that you don't really know you need until you have used them.

They fit fabulously and the warmth from them is incredibly noticeable. Without doubt they have definitely helped keep my poor arthritic hands more mobile – particularly the base of my thumbs."
Sarah Hawkins – Dressage Rider and Trainer
"As a club match fisherman I spend much of the winter outdoors and I can honestly say the Stormchase wrist warmer has made a huge difference to my life.

Not only are they are warm and very comfortable, but most importantly they are water resistant. They also give me phenomenal freedom to tackle the awkward jobs that you need to do whilst fishing."
Shaun Smith – Fisherman
"We bought the gauntlets a year ago in HOYS. Sceptical, as we'd tried lots of products to keep Joe's hand warm when hunting and competing in mounted games.
Recently diagnosed with Reynaud's they are an essential part of riding kit. Warm, durable, washable and keep an even temperature preventing numbness and this is what stops him riding. Fabulous product."    
Tina Owen