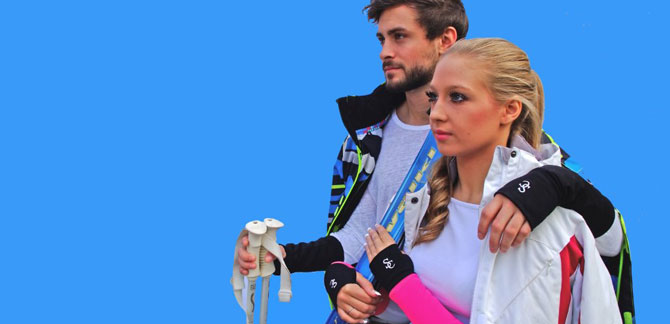 Adult wrist and hand warmer size guide
Size
Palm
Forearm
X-Small
6″-7"
7.5" - 8"

(cm)
15.2 - 17.8

19 - 20.3
Small
7″ - 8″
8.5" - 9"
(cm)
17.7 -20.3

21.6 -22.9
Medium
8″ - 9″

9.5" - 10"
(cm)
20.3 -22.9
24.1 - 25.4
Large
9″ - 10″
10.5" - 11"
(cm)
22.9 -254
26.7 - 27.94
Medium Hand
Large Cuff
8″ - 9″
10.5" - 11"
(cm)
20.3 -22.9
26.7 - 27.94

HELP ON DECIDING WHAT SIZE YOU ARE:
When you follow the size guide and where to measure, you will see the chart giving you two measurements for each area of your palm and forearm.
If you measure in-between those given measurements the warmers will fit, you. If you are measuring maximum on the palm and forearm we suggest you should go up to the next size. You need it to be snug with no restriction.
We also have a medium/large size which is a medium sized hand with a large forearm which is great for those who have a well-developed forearm due to your lifestyle. We try to cater for everyone's needs!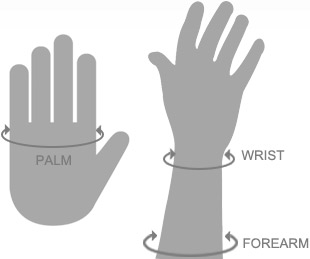 The warmers should be a snug but comfortable fit the first time they are tried on.
To ensure you purchase the perfect fit, please follow these simple steps:-
Measure your dominant hand just below the knuckle around the palm of the hand. (your left if you are left handed and your right if you are right handed)
Then please measure your forearm (at the widest point) before selecting the size you require.
"Delighted with the fit of my warmers. The measurements came up exactly as described"
Stephen Williams, Cyclist
"My warmers fit perfectly; thank you for the precise measurements you offer on your sizing chart; most helpful"
Verity Chivers, Riding Enthusiast
"Thank you, the wrist warmers arrived in time for Christmas and my wife loves them. They have helped with her tendonitis due to the comfort and support they provide"
Richard McCracken
"I just wanted to say thank you. The warmers are a great product as is your customer service. The speed with which they arrived was outstanding.
I suffer from poor circulation so these are proving hugely useful when gardening.
Thank you once again for such a great service"
Kate Young