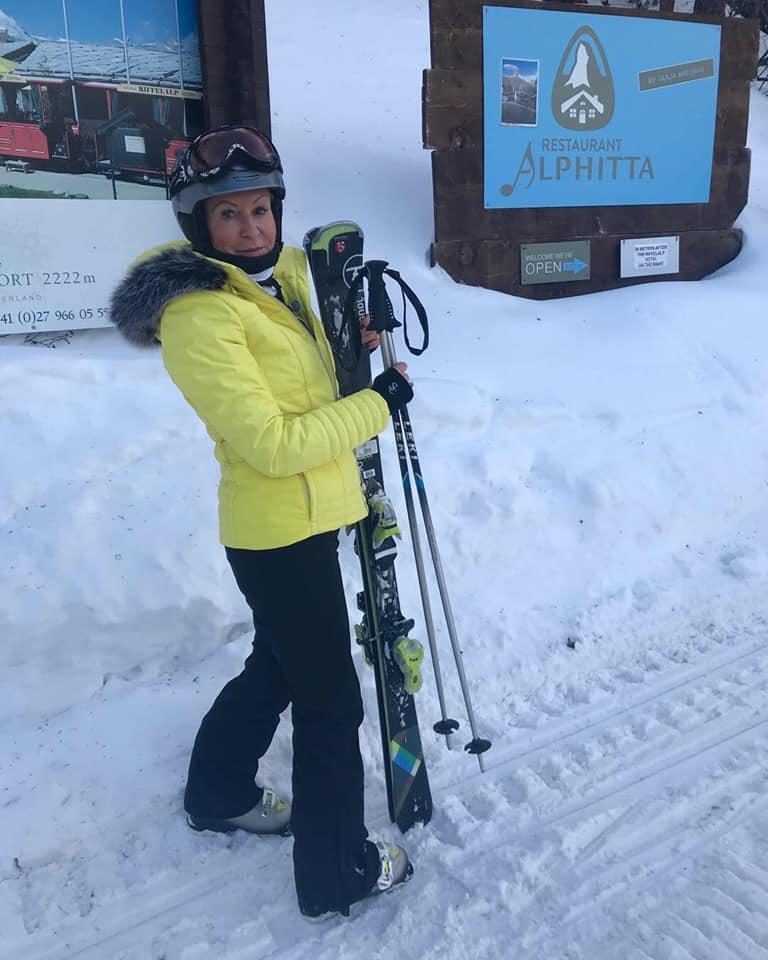 I am Carolyn Eddery and I thought you might like to know how Stormchase Wrist and Hand Warmers came to the market.
As a child I was fortunate enough to spent much of my time surrounded by horses. My late father was the much respected jockey Many Mercer but, sadly, I have very little memory of him as he was killed at Ascot Racecourse when I was just 15 months old. My mother decided to return to her parents' home where my grandfather, Harry Wragg, racehorse trainer, set about educating me in the world of the racehorse.
By the time I was twelve years old I was riding out race horses which I continue to do today. In 1987/88 I was Champion flat amateur lady rider of Great Britain; my grandfather certainly taught me well.
Once the children left home I resumed a regular riding out schedule at Clive Britian's Yard, Newmarket. On one of these group morning sessions in the depths of winter, we were riding yearlings and headed for an all-weather gallop called the Alberhatri. We weren't actually galloping but Clive liked to get us to canter for a few furlongs bunched up, similar to what you see when you watch racing but without the speed!
To get to the Alberhatri we had to hack very slowly down on a sand canter and about half-way down the boy in front of me fell off his mount. It took us over ten minutes to catch the horse by which time my hands were numb from the cold even though I was wearing my gloves and cut-off socks! Riding with no feeling in your hands makes control of the horse very tricky and I realised I had to find a fabric that would work well as a truly protective wrist warmer.
After much testing of different fabrics and checking that riding ,tacking up, grooming and mucking out could be done with ease whilst wearing them I decided to share my idea, but it wasn't until the winter of 2016 that the Warmers started to sell well.
I am now so pleased that the Stormchase Wrist and Hand Warmers really do help people enjoy their outdoor activities to the full. It is also rewarding knowing that they are now an essential part of the outdoor kit for not just those in the equestrian world but for all different outdoor pursuits where the dexterity of the fingers is paramount.
Thank you for reading this,
Best wishes,
Carolyn xx