Head and neck warmer that doubles as a snood or buff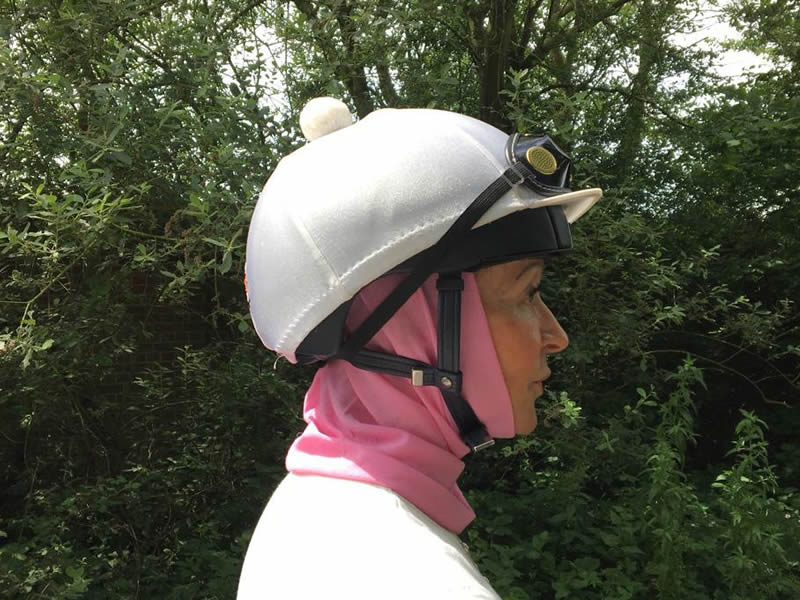 The Stormchase head and neck warmer doubles as the ultimate snood or buff for the active person who leads an outdoor lifestyle.
Made from a durable and flexible fabric, they are thin enough to be worn by cyclists and horse riders under their helmets, but warm enough to be worn in the same way as snoods or buffs during the cold winter months.
Stormchase head and neck warmers are:
thermal
breathable, so no sweat
durable
flexible fabric
lightweight
The head and neck warmers are available in seven different colours:
Black
Forest Green
Navy
Navy and Pink
Pink
Pink and Purple
Royal Blue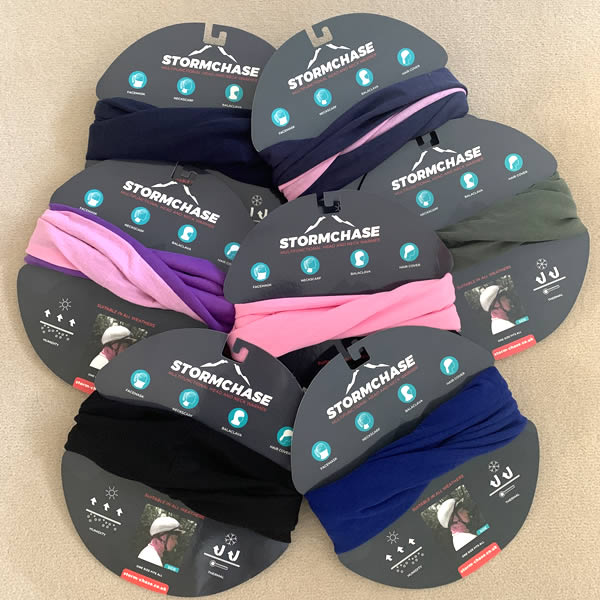 A choice of stylish colours gives you the flexibility to mix and match your sportswear, whether out on the bike, rambling across the moors or off for an early morning hack.
Head and Neck Warmers (otherwise known as a snood or buff)